Chronobiology, Chronotypes and Personalisation
Did you know that 'when' you do things can be just as important as 'what' you do!? In this session we discuss the latest Chronobiology research in exercise, nutrition and disease management. As well as exploring an emerging field of 'Chronotypes' the personalisation of sleep, meal and exercise timing based on an individuals unique biorhythms! If you are hitting a dead end with your clients results, timing could well be the missing link. Register below to find out more.

Non-Responders in Exercise & Nutrition
Why is it some clients seem to lose weight and stay healthy with relatively little effort, whilst others, even with the best nutrition and exercise, find it so difficult? How much control do we really have over our health? How much do genes play a role? And how much can we really make a difference as a health professional? Register below to find out how you can provide consistent results for every client you work with.

Bridging the Gap: Ancient & Western Medicine
Classifications made over thousands of years in Ancient medicine can now be quantified through modern advances. Join us in this webinar as we take you through the links between Embryology, Physiology, TCM & Ayurvedic Medicine. Importantly you will gain insight as to how these fascinating correlations are being used as part of leading personalised health technology and precision health interventions. Register below to learn more about the bridge between Ancient and Modern Medicine.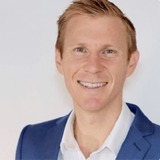 Dr Cam McDonald (PhD) – CEO, Director of Education, ph360 Health Professionals
BSc (Ex Sc); MSc (Nut+Diet); PhD (Phil) International Health and Fitness Presenter (FILEX, FITEX, ExPro), Keynote Speaker
Dr Cam has spent the last decade furthering his knowledge and skills so as to promote health in a way that makes it easy and obvious for clients. Dr Cam blends his background as a dietitian, exercise physiologist, with his long-standing personal interest in health, and his passion for understanding the latest research in genetics and environmental influence on health. He takes this passion to both the general community, however he has a large focus on improving the education of parents, teachers and health professionals in the space of personalised health. He currently spends the majority of his time educating medical practitioners through to massage therapists, and collaborating with childhood specialists in the application of personalisation, and how it can be readily used to dramatically improve outcomes for all individuals.
Kyle Riley – COO, Director of Education, ph360 Health Professionals
BSc (hons) Exercise Science, International Health and Fitness Presenter (FILEX, FITEX, Asia Fit Conference, CanFitPro, ExPro, AUSTSWIM)
Having worked in all areas of the fitness industry, from small/large gyms, to health retreats and even gyms at sea! International speaker and fitness entrepreneur Kyle Riley has spent the last 10 years travelling the world educating and empowering health/fitness professionals and clients alike in taking control of their health. As the co-founder of ShaeFit and COO in ph360 Health Professionals, Kyle now looks to the future of epigenetics, personalised health and AI technology to change the paradigm of the health and fitness industry for greater impact and change in world health.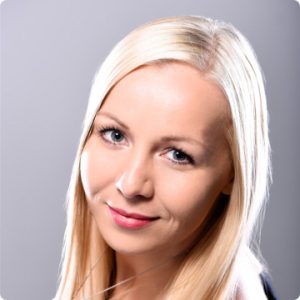 Daniella Remy – VP Research, ph360 Global
BSc Early Childhood Development; MSc Family Relations & Human Development; Naturopathic Medicine (CCNM)
Daniella graduated with a BSc in Early Childhood Education at Ryerson University (Canada) followed by a MSc in Family Relations and Human Development at the University of Guelph (Canada) and now continues her passion in Naturopathic Medicine. She has worked in the arena of medical research and statistics for the past 10 years, editing  and coordinating research for many specialized publications and books in Europe and Australia as well as establishing a clinic in Austria, a herbal shop in Italy and an integral part in the development of the ph360 platform.

Access Our Free Professional Development Webinars
Please choose a session by filling in the form below.