Explore the full pathway of learning in personalised health with ph360
The Future of Health is Personalised Health
Are you accounting for the unique needs of each client you work with?
Epigenetics in Practice
ph360 is leading the way in applied epigenetics in practice
Assess
Accurately and non-invasively measure your clients gene expression and gain insight into their personalised nutrition, exercise and lifestyle needs
Understand
The biology behind your clients behaviours for deeper insight into motivation, adherence and communication strategies, creating long term success.
Integrate
Into your existing business whether you are a PT, Health Coach, Allied Health Professional or Medical Doctor. Your success is supported with professional development and business mentorship for all trained ph360 Health Professionals.
Utilise
The most advanced personalised health technology (Shae™) with your clients to provide personalised food and recipes, motivational support, exercises and more all within the tap of an app for around the clock personalised client care.
"Pairing your experience and clinical skills with the most advanced health technology will lead to better results, improved client relationships/retention, and greater enjoyment in your chosen career, it's why we are in healthcare!"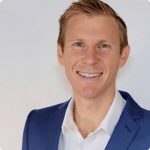 Dr Cam McDonald
Lead educator & clinician for ph360 Health Professionals, Australia
Introduction to ph360 Health Professional Education
Sign up to our free short course here
Become a trained ph360 Health Professional
To learn more about how you can integrate ph360's leading professional development & technology into your business – simply choose your specialist area below:
Why do we need Personalised Health?
With access to the education and technology of ph360 – health, medical and fitness professionals around the world are able to provide a complete solution in personalised healthcare, accounting for the many aspects of lifestyle medicine pivotal for long term health.
1 Everyone is different: With so much confusion around the 'optimal health plan' for human health. It is time to change your approach and understand that different people will have different exercise, nutrition and lifestyle requirements based on their unique biology.
2 The human body is not static: Just because a program worked once, does not mean it will stay that way. Your programs must evolve with the person as they age, the climate changes and at different times throughout the day. It is the environment that controls our gene expression!
3 One man's food is another's poison: Healthy foods & exercise aren't the same for everyone. In fact, healthy for one can be dangerous for another.
4 The 80:20 Myth: It's more than just food & exercise. Mental health, social health and even the climate can influence health, sometimes even more than food!
5 Reduce the overwhelm: Health and fitness professionals are often overworked from researching, running a business and caring for clients. Advances in personalised health technology have been designed to take the stress away from the practitioner, allowing you to focus on what you love – impacting people's lives!
"The overarching mission for ph360 is to lead to major breakthroughs and application in the reversal of chronic disease and pain by the year 2050."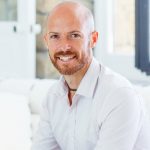 Matt Riemann
Founder ph360
Join our health professional community