Epigenetics in Practice
Combining decades of research with the latest advances in health technology, ph360 is leading the way in applied epigenetics in practice.
Understand
The specific needs of your client based on their gene expression.
Provide
The Most Accurate health & fitness info available.
Know
How your client best learns, communicates & applies info you deliver.
Measure
Over 10,000 health data points in 15 sciences within 30mins.
Personalised Health is HERE
The Future of Health is Personalised Health. AND IT IS HERE…Are you Accounting for the Unique Epigenetic needs of EVERY Client you work With?
"Pairing your experience and clinical skills with the most advanced health technology will lead to better results, improved client relationships/retention, and greater enjoyment in your chosen career, it's why we are in healthcare!"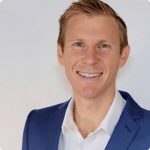 Dr Cam McDonald
Lead educator & clinician for ph360 Health Professionals, Australia
What is ph360?
Everyone is different and, as a result, needs completely different things to live in best health.
Nutrigenomics
Know the specific foods that are best for each individual, right now! Based on genes, current health status and the environment they are exposed to.
Choronobiology
Different people have different biorhythms. Understand your clients best time to exercise, eat and sleep based on their unique biology.
Endocrinology
Further understand your clients' motivational drivers, best ways of learning and natural strengths to maximise adherence to behaviour change.
Geomedicine
Any organism requires a specific environment to survive or thrive. Find out what outdoor spaces and indoor places are best for optimal health.
Why do we need Personalised Health?
With access to the education and technology of ph360. Health, Medical and Fitness professionals around the world are able to provide a complete solution in personalised healthcare, accounting for the many aspects of lifestyle medicine pivotal for long term health.
1We are all Different: No two people will respond the same to the same program.
2The human body is not static: Even the same person will need a different program as they age – everyone changes, and so do their requirements for optimal health.
3One man's food is another's poison: Healthy foods & exercise aren't the same for everyone. In fact, healthy for one can be dangerous for another.
4The 80:20 Myth: It's more than just food & exercise. Mental health, social health and even the climate can influence health, sometimes even more than food!
5The end of the information age: With advances in technology, your clients can access information at the touch of a button, people are demanding a more personalised experience from their health professional, what culture are you creating with your clients?
ph360 Educational Courses
"The overarching mission for ph360 is to lead to major breakthroughs and application in the reversal of chronic disease and pain by the year 2050."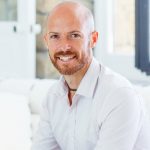 Matt Riemann
Founder ph360
Learn More About ph360
For Courses & Qualifications, FREE Resources and to learn more about ph360, the leading technology in Personalised Health simply choose your speciality below.
Introduction to Personalised Health
A fun, friendly way to start the discussion around making health personal.