F.A.Q
Get to know what's coming and read the FAQs for answers to lots of common questions.
Create ph360 Profile
Create your ph360 profile or request to add "Children" if you have a current membership.
Scientific Assessment
Upload your child/ren's video for scientific assessment of their HealthType.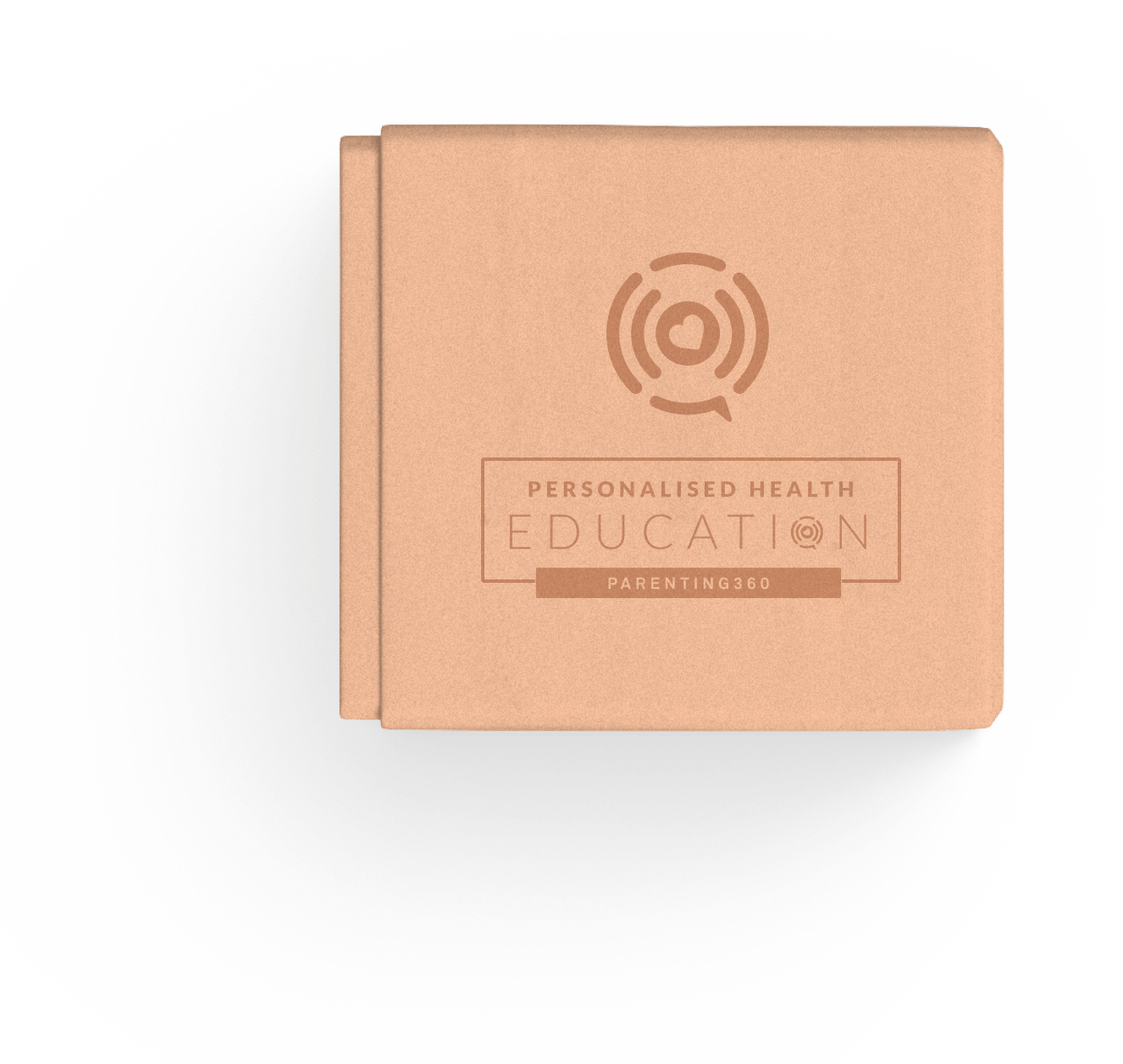 Step 1: What's in the box?
Your Parenting360 Course includes:
3 month ph360 membership: access to your personalised health profile (Value $85) and Shae app
Child Assessments by ph360 Science Team (Value $97)
Parenting360 Course Workbook (Value $97)
HealthType Test Report (Value $13)
7 Life-Changing Modules (Value $697)
Supportive Online Community (Invaluable!)
Frequently Asked Questions
Step 2: Create your ph360 profile
If you do not already have a ph360 profile, create your personalised ph360 profile by completing your health assessment:
2Allow 30 minutes to create your profile following the instructions
4Download the Shae mobile app and turn on your notifications
If you already have a ph360 account all you need to do is send your username and the email address connected to your account to [email protected] and we will arrange for the 'Children' function to be added to your current profile.
Step 3: Assess your child's HealthType
How to upload your child/ren's information:
1Click on the blue circle in the top right of your ph360 profile
3Click on 'Children' from the menu on left side
4Choose 'Add a Child' in blue on the right side
5Complete the required measurements and questionnaire about your child
6
Upload your child's video as per instructional video below. It is required as MP4 or AVI (you can convert videos via Wondershare or the like).  A child's HealthType is determined by a child's bone structure and body ratios involving the forehead, jaw, neck, shoulder width, hands, hips, feet, ankles, calf muscles etc. It is therefore essential that your 5-10 second video is in accordance with the following requirements for the Science Team to complete HealthType assessments. Please watch the example video first.  
5-10 second video of each child turning really slowly
Child looking at camera, whole body in footage, arms by their side
No shoes, socks, hats, scarfs
Wearing fitted clothes eg. singlet and bike shorts (not baggy/loose)
7
Read and agree to the Terms & Conditions to proceed
8
If you have multiple children, please choose 'Add a Child' again and complete the above process for each child.
9
Your child's HealthType assessment results will be available in your ph360 app online within 14 days. You will find it in the same 'Children' section in 'My Account' where you uploaded your information. You will receive a confirmation email once the assessment is complete.
10
Please use the Parenting360 Facebook Group for communications if you have questions regarding this process.
11
Congratulations on completing all the required steps!!
Access your Online Resource Center
Your Online Resource Center contains the materials you need to complete the course including forms, workbooks, and activity sheets. Use the Coupon Code in your confirmation email to access FREE.
Get in Touch
Be sure to join the Facebook group for all news & updates about your upcoming course, app questions & enquiries, support and to meet your team!
Please contact us on [email protected] for other assistance.
Introduction to Personalised Health
A fun, friendly way to start the discussion around making health personal.