Live Masterclass
Everybody is biologically unique and will need a completely different approach to live in best health.

No wonder there is so much confusion when it comes to figuring out the 'right' exercise, nutrition and lifestyle program…

Imagine a world where EVERYBODY understood exactly what they needed to live happily and healthily. Where EVERY health professional had the skills and tools to provide truly personalised support and life-changing results.

Join International presenters Dr. Cam and Kyle for this 60 minute workshop and discover:
The latest research in personalised health to keep you at the forefront of your industry
How to effectively deliver exercise, nutrition and lifestyle plans tailored to the epigenetic needs of each client
The biology behind behaviours and how to communicate, motivate and support each unique client in a way that matches their genetic tendencies.
The latest technology in personalised health that provides the ability to assess your clients unique gene expression, on your smart phone, without the need for blood or saliva samples.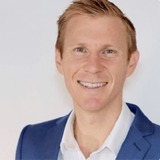 Dr Cam McDonald (PhD)
CEO ph360 Health Professionals
BSc (Ex Sc); MSc (Nut+Diet); PhD (Phil).
Dr Cam has spent the last decade furthering his knowledge and skills so as to promote health in a way that makes it easy and obvious for clients. Dr Cam blends his background as a dietitian, exercise physiologist, with his long-standing personal interest in health, and his passion for understanding the latest research in genetics and environmental influence on health. He takes this passion to both the general community, however he has a large focus on improving the education of health professionals in the space of personalised health. He currently spends the majority of his time educating Medical practitioners through to Massage therapists in the application of personalisation, and how it can be readily used to dramatically improve outcomes for their clients.
Kyle Riley
COO ph360 Health Professionals
BSc (hons) Exercise Science
Having worked in all areas of the fitness industry, from small/large gyms, to health retreats and even gyms at sea! International speaker and fitness entrepreneur Kyle Riley has spent over a decade travelling the world educating and empowering health/fitness professionals and clients alike in taking control of their health. As the COO in ph360 Health Professionals, Kyle now looks to the future of epigenetics, personalised health and AI technology to change the paradigm of the health and fitness industry for greater impact and change in world health.
Live Masterclass Registration
Check Our Other Education