Register Your Details
This gives our team the information we need to provide you with the support you'll need through the course.
Proceed to Payment
Complete your course payment through our secure online payment facility.
Prepare for the Course
Find all the information you need at your fingertips to proceed with the pre-course learning and be ready for the live experience.
Book Your Parenting360 Course
Please complete the Parenting360 course enquiry form below for follow up!
Step 1: Register Your Details
"The overarching mission for ph360 is to lead to major breakthroughs and application in the reversal of chronic disease and pain by the year 2050."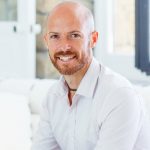 Matt Riemann
Founder ph360
Want more information or to register your interest?
Enter your details to stay in touch for more information on Parenting360 including upcoming course dates, online availability and news.